BM Bear at Blackpool FC
November 10th
Blackpool v Scunthorpe
1 - 0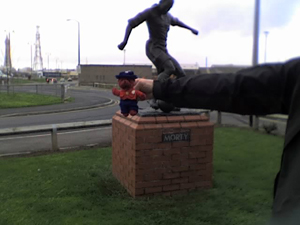 Stan Mortensen
He played 345 times for the club and scored 222 goals including three in the 1953 FA Cup "Matthews" Final victory over Bolton Wanderers.
The England star remains the only player to score a hat-trick in an FA Cup Final at Wembley Stadium.
The statue will be unveiled by his widow Jean and former England captain and BBC summariser Jimmy Armfield.
Morty - as he was known - also managed to score 23 goals in 25 England appearances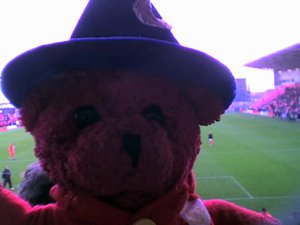 The club was founded in 1887...
aka:
Seasiders, Tangerines
Blackpool bosses:
Chairman
Karl Oyston
Manager Simon Grayson
Club success:
Recent
2006-2007 League One Play-Off Winners
2004 & 2002 LDV Vans Trophy Winners
Past: 1952/53 FA Cup Winners
Blasts from the Bloomfield past:
Star players: Stanley Matthews, Jimmy Armfield, Alan Ball
Match day locals:
The Bloomfield, Swift Hound
Club mascot:
Bloomfield Bear (WHO?)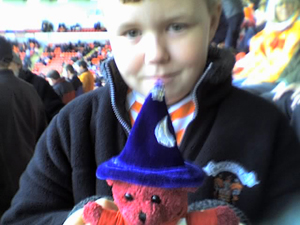 Young Fan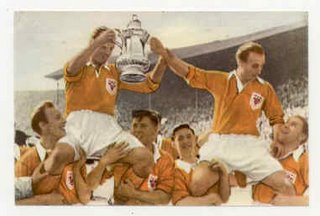 The good old days
FA Cup winners 1953
Thanks to Ann and Richard for taking BM Bear to Bloomfield Road